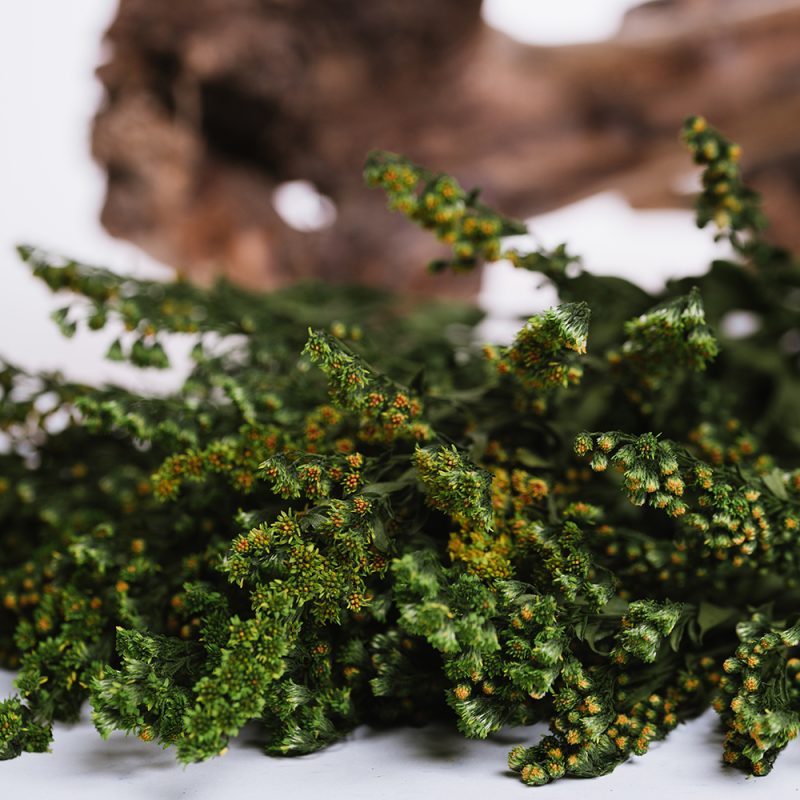 Solidago – Bunch
£6.95
Preserved Green Foliage with Yellow Orange tonal flowers.  It is a great Spring and Summer filler as it adds texture and depth Preserved Flower Displays.  The Foliage is upright with a woody type stem and is supplied in a bunch.  Bunches are measured in weight so the number of stems can vary between 5 and 8.
Packaging Information
Description
Description
Solidago species are perennials growing from woody caudices or rhizomes. The Natural Solidago adds a great fill to the natural toned arrangements. A perfect combination of floral arrangements either on their own or created with other dried flowers.
Additional information
Additional information
| | |
| --- | --- |
| Solidago | Green, Red, Yellow |